The costume worn by Marguerita Sylvia in the painting "L'Escrimeuse (The Fencing Girl)", by Jean Beraud in Paris, set a trend for the fashionably dressed female fencer of the late 19thcentury. Marguerita was an actress and singer, learning fencing in Paris when she caught the eye of the renowned artist.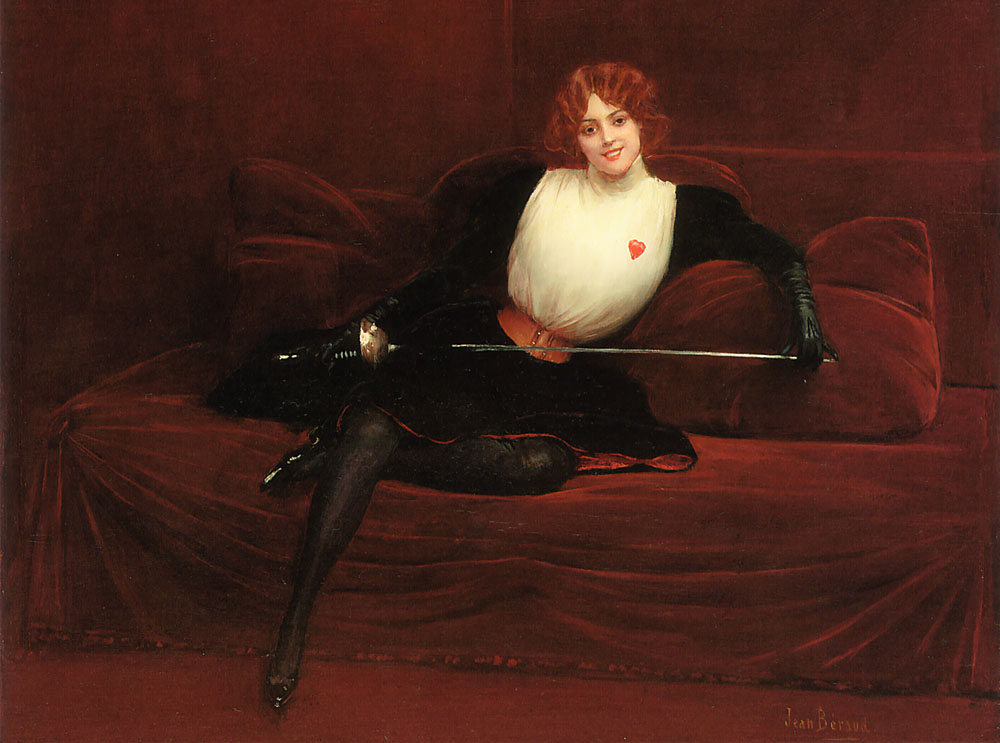 The attire she wore was copied and reproduced so often that it became instantly identified with fencing. Florenz Ziegfeld one of the most influential producers of Broadway musicals at the turn of the century, purchased copies of this costume in Paris during the Paris Exposition of 1900 for his actresses to wear in various shows.
The version of the costume that became famous was of black velvet, with a red heart on a white bodice, black velvet sleeves, short black skirt lined with red or white, black silk stockings, slippers with red heels and fencing gauntlets.
While it became a very popular genre as many women had their photos taken wearing the same costume and imitating the same pose, a photo of the actress and fencer Blanche Mercredy became a sensation in the United States. It was reproduced in various mediums from postcards to large paintings. The proliferation of this costume in a variety of images, as so many actresses and other females who were not actual fencers were photographed in this attire, presents a difficult task for fencing historians studying the equipment and accouterments of the female fencer during this era.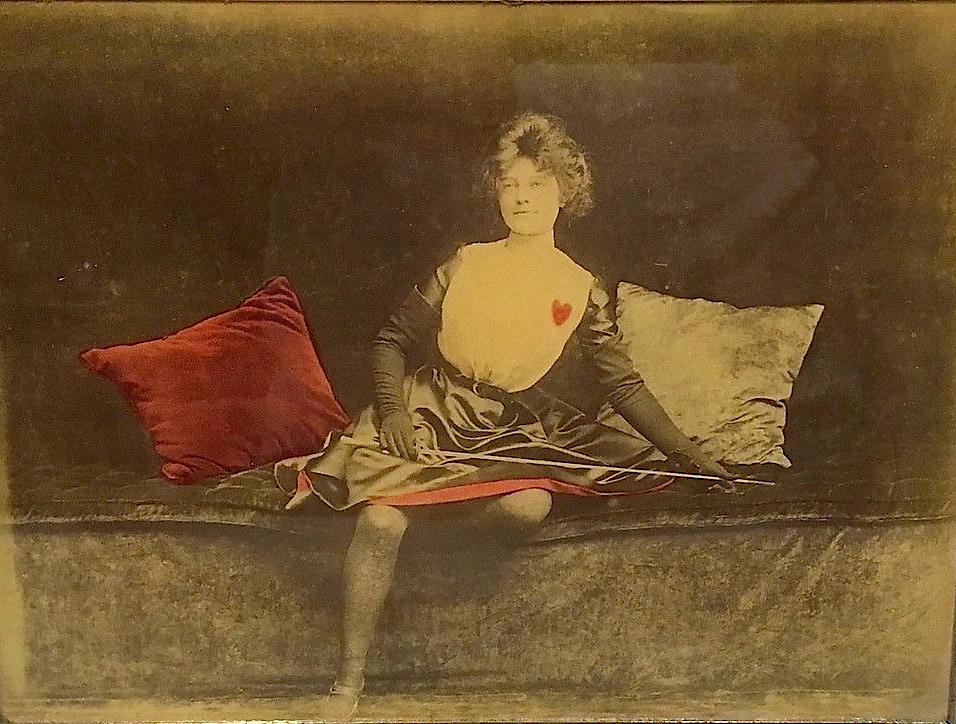 "The picture of a nattily attired fencing girl, seated in the corner of a fencing room, with one knee gracefully crossed over the other, on her shapely breast the red mark which indicates to her opponent the heart, his vital mark is one of the most popular pictures of the last 10 years. It has gone into thousands of American homes and clubs."
The above quote is from an article announcing the marriage of Blanche Mercredy, in "The Sunday Oregonian," February 3, 1907.