One year ago, I decided to start The Historical Fencer. The idea was to try to reach new audiences with interesting historical material and to have a meaningful outlet for my thoughts and research. I wanted this to be a positive and creative platform. Above all, I wanted to tell the story of the sword.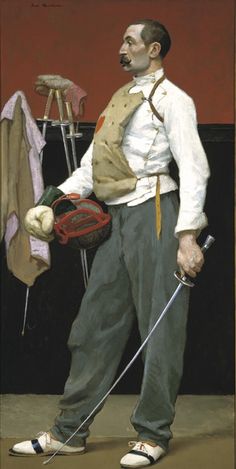 One year of having a lot of fun. We've covered so many topics, moved from art and films, to portraits and drills. It's wonderful to have free hands to move between topics all relating to fencing and fencing culture.

I do hope that I can keep posting interesting material, and I plan on doing so. However, the last six months have been a bit overwhelming work wise. I've simply been exceptionally busy (which is good news for me). This has lead to a steep decline in the material I've been able to post. I am sorry about that, I hope that you will find the stuff posted here interesting. And if you are interested in contributing, don't hesitate to get in touch.
The coming year, I will try to keep this mix going. I plan on posting more training videos and have more articles on fencing culture and historical topics. Maybe also a special on fencing events, like Swordfish in Gothenburg.
For now, thank you all for following this site. I hope you spread the word! A special thank you also to my Patreons, and to the wonderful contributors: Maestro Jeannette-Acosta Marinez, Jake Norwood, Kevin Maurer, Christoph Amberger, Ruben Terlouw and Samuel Spånberger.

Fence well and live honourably!

All the best,
Anders