Martin K. Holtmann is the founder and Head Instructor at Københavns Historiske Fægteklub, in Denmark, a club with the most impressive training hall. The Historical Fencer sat down for a talk about fencing, ideals, and why any of it matters in this day and age.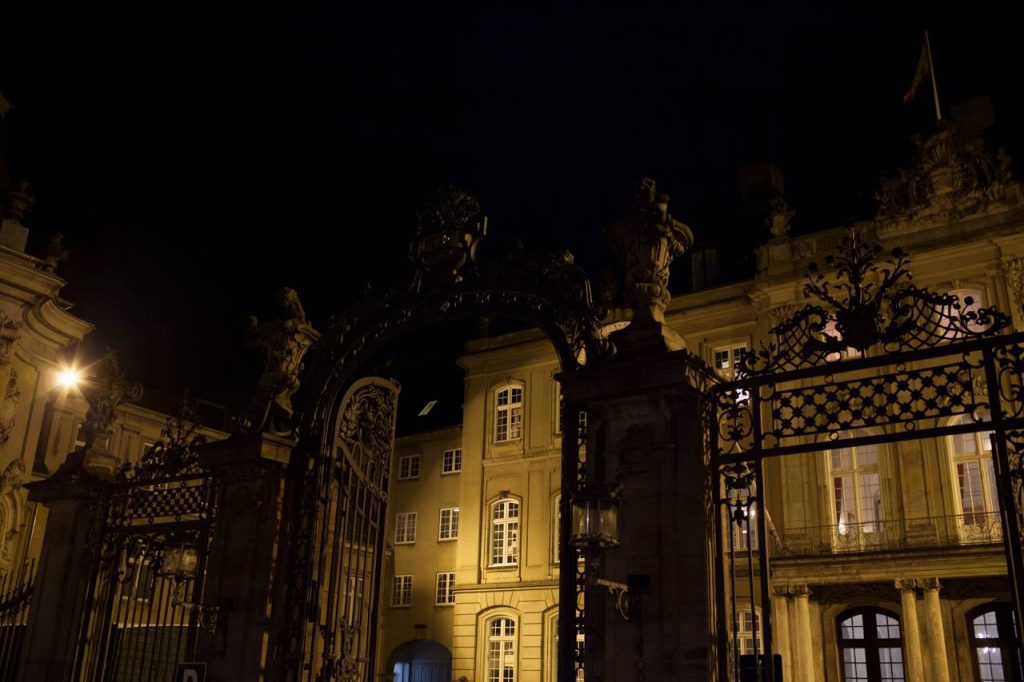 There are few, if any, clubs with more lavish training facilities than Københavns Historiske Fægteklub. As you approach the rococo town mansion you go through ornate iron gates into Odd Fellow Palæet. Once inside, you'll be met by marble and hard wood floors, chandeliers and gilded doors—it's hard to imagine a building more fitting for engaging in the art of fencing.
The man behind the club is Martin Krøis Holtmann. It isn't the first hall that the club has had which is impressive.
"We started under very humble conditions, first on a lawn, then a small gym and outside in the summer, we found another gym, slightly larger but had too many cancellations. Then one of our instructors, Erik, rang me up. He had seen a TV broadcast with some museum which he at that point meant was the National Museum of Denmark. They supposedly had a huge empty hall that no one used. I called them, only to find out it had to be another museum. But we were most fortunate, because the National museum invited me over, and we ended up renting a hall from them. We were there for a couple of years, until they had no more room for us. At that point I looked every day for a new place, for about six months we were in some remote and depressing industrial area in a small salle. Fortunately, I got in contact with the Odd Fellows, which let us rent their magnificent concert hall. I am very grateful for this. Odd Fellows is, amongst other things, a charity organization that helps poor children with schools and hospitals, supporting them through our funds I feel is a noble pursuit."
From Asian martial arts to historical fencing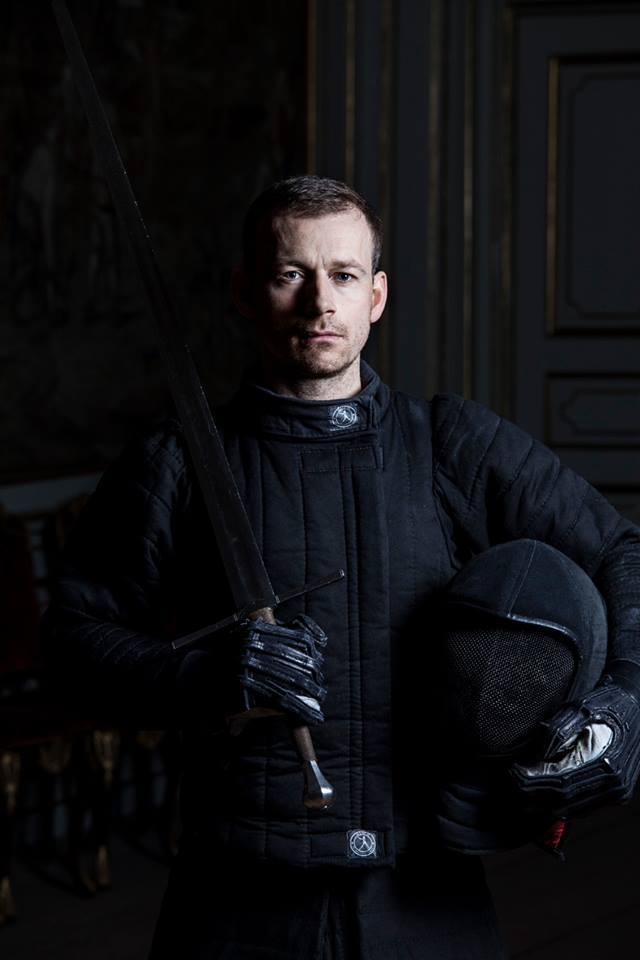 Martin began his martial arts journey, like many others, in Asian martial arts. He started training judo at age twelve, and then Wing Tsun on a daily basis for many years, and also Escrima. He then met with two leading Escrima profiles, Steve and Wayne Tappin, who did a seminar on medieval fighting at the Wing Tsun club.
"I was intrigued and thought it was rather exotic. I knew I lacked weapons experience, and it felt like a good time in my life to pursue this. I got in touch with some people from EHCG [European Historical Combat Guild], did some training with them and after a while I discovered the fencing manuals. The manuals really fueled my interest. From there I started my own path using my previous martial arts experience as a foundation."

Training historical fencing in the modern world
The path to Historical European Martial Arts meant more than just shifting focus of arts. Martin says he's quite comfortable with handling any style of weaponry, so the meaning of the shift was deeper and both cultural and personal.
"Conflict is a large part of human life, something as old as our species, so learning to deal with it is important, especially for young men. When I was a kid I got into a fight with some bullies, the next thing I knew my father took me to martial arts classes. I found that Judo goes hand in hand with good discipline and sound values, something I think belongs in all martial arts, since we're dealing with aggression. By studying historical fencing you also come directly in contact with our history. Fencing is just one of many ways to learn history of course, but it's one of the more interesting ones. A path less travelled," he says.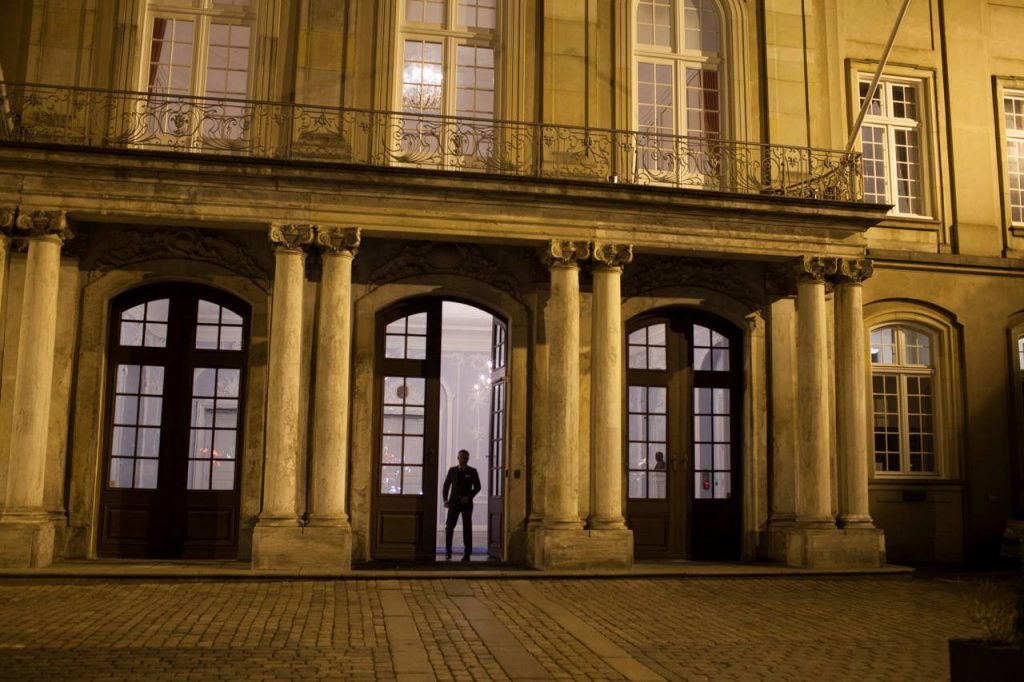 Beyond taming the aggressiveness in young men, Martin says there are a lot we can learn from engaging in historical fencing and tapping into our cultural heritage in order to grow as people.
"I came to realize at a very early stage that virtues are important. The cardinal virtues for instance—Prudence, Courage, Temperance and Justice—all relate strongly to fencing. They are not all of the virtues, but important ones," he says. "I think to realize their existence and integrate them can help you become a better fencer. They're basic elements in a human, both on a physical and a mental level, and the more you know about yourself and the more of these attributes you fully understand and control, the better you will harness your full potential."
Reviving more than the physical arts
This mindset would not surprise the ancient masters. Even when not directly outspoken, the fencing manuscripts are full of references to the classic and knightly virtues. Be modest, have courage, be prudent and so on. The Cod.HS.3227a (Ca. 1389) states: "Thus you may learn with work and defend artfully, if you frighten easily, do not learn how to fence. Knowledge [Kunheit] and skill [Rischeit], cunning [List], prudence [Vorsichtikeit] and wisdom [Klugheit], this fencing desire and cheerfully do."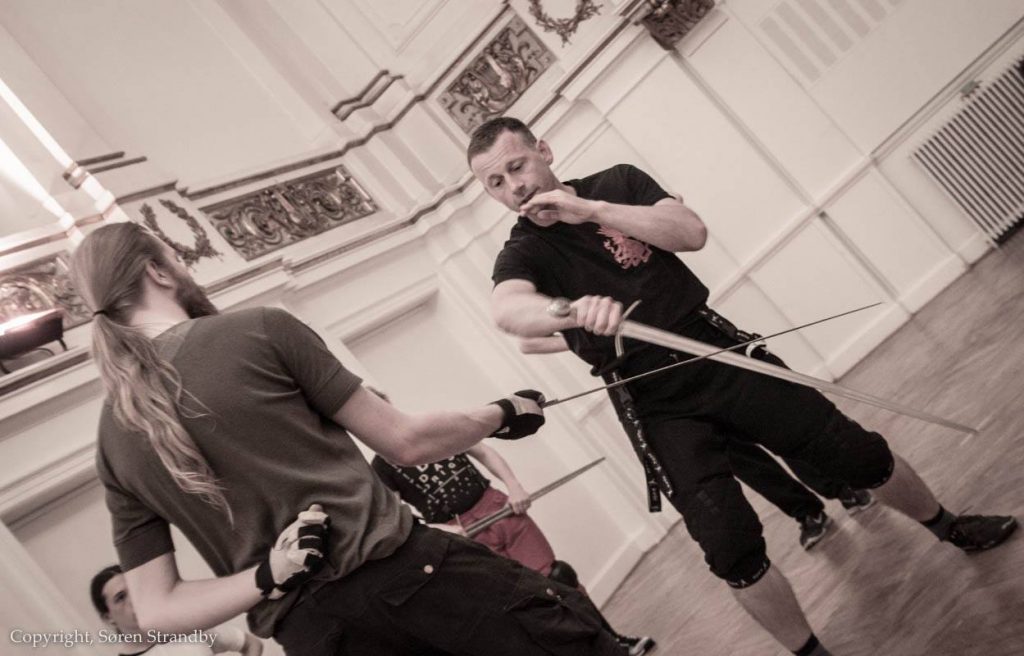 "Virtues are important in all aspects of life. Fencing is a very good way to get to know them since it deals with something on a deeper level in our consciousness, namely one-on-one combat. Fencing requires you to be aware of and work with these virtues; lack of strength, speed, bravery, or any other virtue, will hinder your success tremendously. Also, it is my firm belief that this was an integrated part of human thinking back then, so why would it not be a part of European fencing as Tao is in Chinese martial arts?"
Virtues, aesthetics and fencing
This brings us to why it was so important to Martin to train in an aesthetically pleasing hall, because that was an outspoken goal of his. While many others would settle for any hall, he dreamed of a place of greater significance as an expression of the ideals he sees connected to the art of fencing.
"My first vision was that I would manage to find a hall like the one we have now. The salle is a pocket of history, it is large and very beautiful with golden ornaments, a cultural gem in the middle of Copenhagen. The building, which is nothing short of magnificent, makes you feel very humble indeed. It gives a special feel, for me at least, every time I step into our salle, full of history and splendor. I think the surroundings are very important, they convey a story and inspires the people there. It tells them that there is something more and higher to strive for, if they put work into it. A fencing salle should ultimately be a form of cathedral."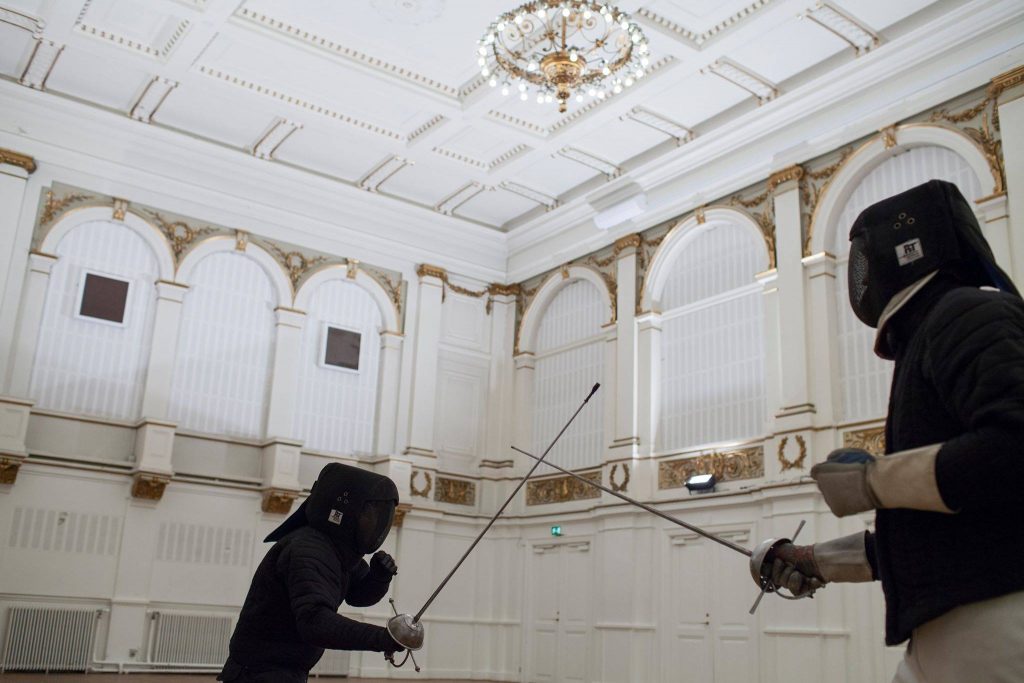 "After getting the right salle, my goal was to win gold for the club, which some of our fencers have done. Now the goal is to work towards discipline. Because from discipline comes great fighters. Also, I want to strengthen the culture to become true to the ideals I have for HEMA."
Spreading the gospel of historical fencing
For some time, Martin has focused on his family, house and military career instead of fencing. Now he's back in full force and wants to continue to build his club and spread the word of historical fencing. Being a soldier has taught him much about training and teaching, and he says the historical fencing community can learn a lot from the military.
"Some of my best students have been from the The Guard Hussar Regiment Mounted Squadron, which has the task of escorting Her Majesty Queen Margethe II of Denmark. I taught them at a seminar with sharp blades and it is my experience that military personnel are the some of the easiest to work with. They listen and execute with discipline, effort, boldness and skill to the best of their abilities. A soldier's attention to minor details, as in his uniform, or making sure he's prepared and knows where his equipment is, as well as maintaining it, is essential. These things, however trivial or bothersome they seem, are more important than you might think. It's simple really, how can you be a good warrior if you're sloppy in so many aspects? How can your opponent respect you? People tend to think negatively about discipline, but it doesn't have to be like that, it's basically about being in control of yourself and being part of a well organised group."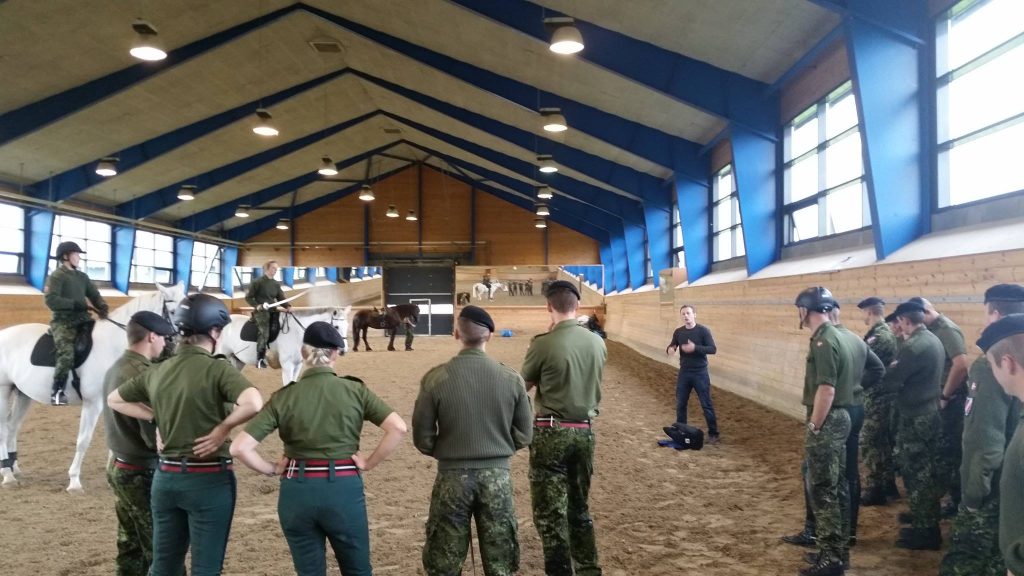 At the same time, he says it's important to listen and adapt teaching to your students' abilities. Although discipline is key, it's also important to have fun and enjoy training. Being a good teacher is to know when to push and when to support.
"There is a fine balance when it comes to discipline. It's like using your hands as a cup with water. Squeeze to tightly to contain it or having a too loose grip, it will simply slip through your fingers. Hierarchies can work for and against you, as a leader you need to give people freedom within a reasonable and well managed framework. It's the same as in any other organisation or company, you need leaders to be in charge of various areas, but also let others work within the framework towards a common goal. This is a proven concept that humans have used for centuries. To make that work well, discipline has to be reinforced in a positive manner, focusing on what can be gained for the student. Clubs without clear leadership, elements of competition and lack of discipline will have a hard time evolving and growing, but those who are hierarchical for its own sake will lose the passion of those involved."
The future is still unwritten
In historical fencing, competitions have grown increasingly important. They are a place where people can get recognition and test their skills in a setting outside of their clubs. Martin was one of the early organizers of the NHFL, Nordic Historical Fencing League, which has become something of a gold standard for regional tournament quality.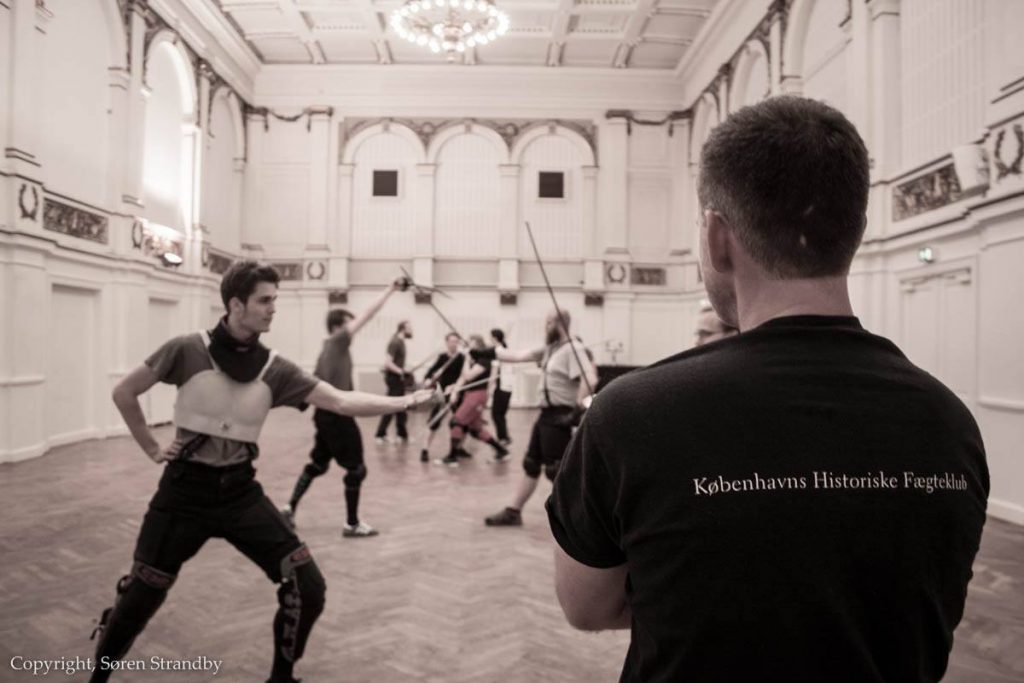 "I was lucky to get involved with the Nordic Historical Fencing League from the very start. Carl [Ryrberg], Petter [Vegsund Brodin] and Matias [Parmala] really know what they're doing, so I am fortunate to be part of this group. I had only organized small club events before and doing the NHFL was an entirely different beast, running in four countries. The expectations for tournaments are growing as HEMA matures, and there are so many things that can go wrong. Tournaments are a bit nerve wrecking to say the least."
Although the competitive aspect of historical fencing has taken a forward position in the promotion of the arts, it still doesn't seem that historical fencing is growing all that quickly. Not as quickly as many of us thought it would, anyway. But Martin says, that's not necessarily a bad thing.
"It does seem to be going slow at times. Steadily, but quite slow. While it might not be good for my business, I still think it's positive, because it's beneficial for HEMA as a brand. We need time to define and figure out where we are going. Such things should not be taken lightly — carrying HEMA forward is a great responsibility, which we must carefully consider."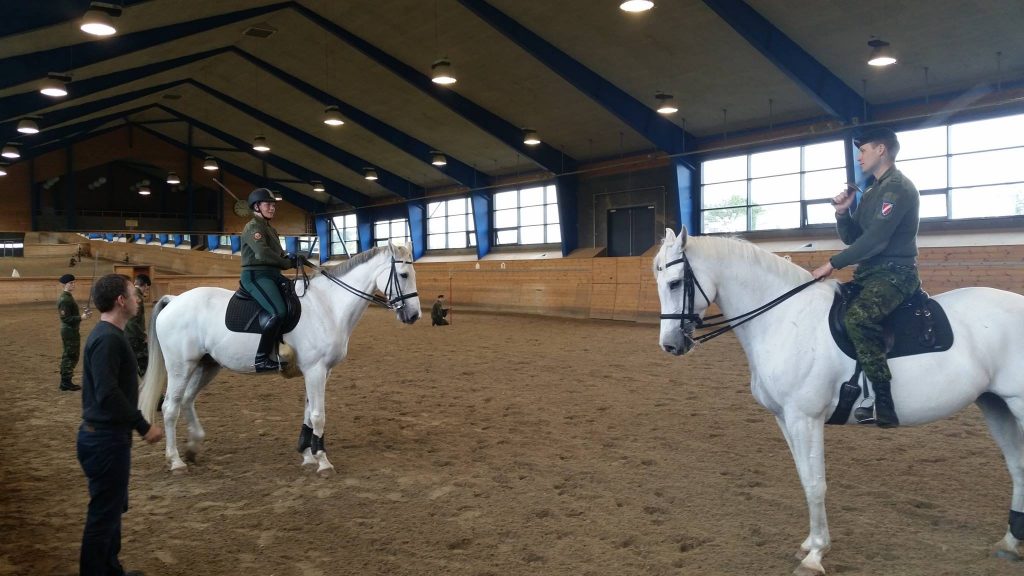 In ten years, he thinks it will be different, at least for himself. He's focusing on bringing in more people through a strong and consistent syllabus, disciplined, orderly and well-trained fencers. Currently he is establishing a second club in the city of Køge, one hours drive south of Copenhagen.
So, who would he most like to walk in through the doors of the salle?
"His Royal Highness the Crown Prince of Denmark. He will become our King at some point in the future, that would be a great honor to have him visiting us," he says with a smile.
Information:
Please visit the clubs site: www.khfk.dk
The webshop at: webshop.gladius.dk
You can also email him at: hemacph@gmail.com